The problem: Loose. Wobbly bathroom accessories.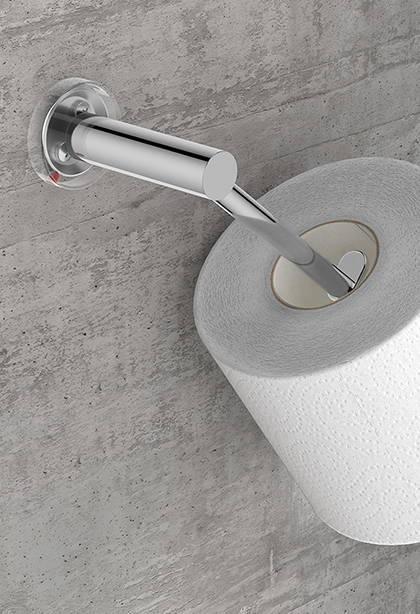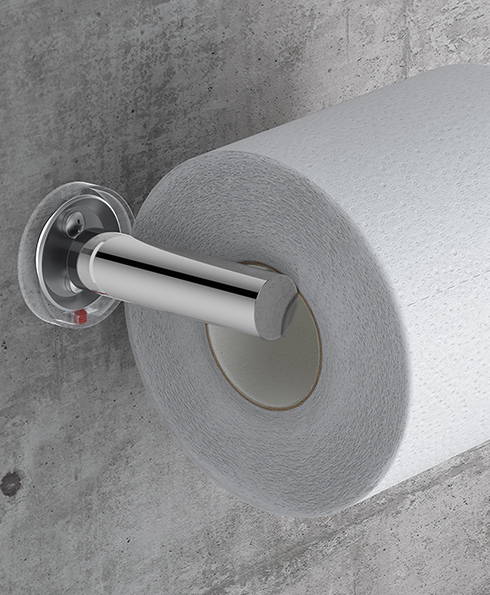 The major cause: Traditionally bathroom accessories were attached to the mounting using set screws, which had to be retightened regularly to keep the accessory in place.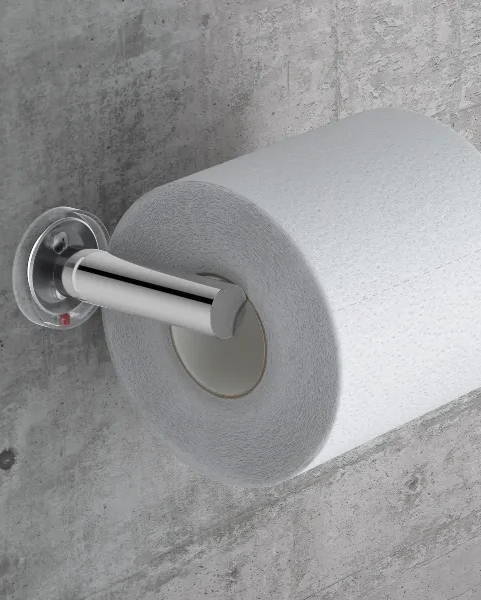 The solution: Bathroom Butler bathroom accessories. We have developed an innovative mounting system called RIGID Loc to ensure bathroom accessories don't come loose or wobble free.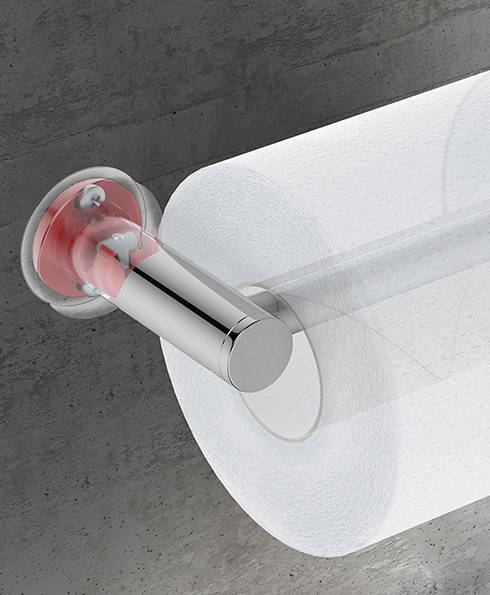 The vigorous stress test: RIGID Loc was tested in-house for performance and durability. We developed a strenuous knock test to simulate the vibrations caused by daily use of various bathroom accessories. The RIGID Loc passed more than 100 000 knocks which is incredible compared to the traditional fixing method which failed after only 300 knocks.
GRADE 304 STAINLESS STEEL.
THE SMART MATERIAL CHOICE.
We use one of the highest grades commercial stainless steel in the making of our bathroom accessories. A material that will not rust or scratch because of its natural resistance to corrosion.
Unrivalled aesthetic appeal:
Stainless Steel offers an unparalleled timeless aesthetic that will complement any bathroom style. It is available in both matt / brushed finish and a high-gloss polished finish.

A hygienic choice: Stainless Steel is a non-porous material which means nothing can stick to it and therefore does not collect bacteria or algae, which makes it ideal for any bathroom space. Furthermore, it does not corrode, and is easy to keep clean.
Durable and strong: Grade 304 stainless steel is a strong and highly durable material that will last a lifetime if well taken care of, as it doesn't scratch, dent or break easily.
Self forming invisible protective layer: Chromium Oxide (Cr2O3)
GRADE 304 Stainless Steel
Self-repairing protective layer: Grade 304 Stainless Steel has a unique feature: it has its own self-healing protective layer and does not require any additional coating. It does this via its ability to form a thin, transparent "passive layer" of Chromium Oxide on its surface. This gives the stainless steel the anti-corrosive properties which means it will never flake, peel, chip or rust.
100% recyclable: Stainless Steel is one of the few materials that can claim to be 100% recyclable, at the end of its useful life it can be completely melted down and made into another product without adding any virgin material. This therefore negates the need to mine for more resources, which leads to energy savings and reducing CO2 emissions.
Low maintenance: To maintain a perfect finish of Grade 304 Stainless Steel, all you are required to do is to wipe your product down with a warm damp cloth, and then buff it dry with a clean dry cloth. Do not use any TILE GROUT cleaning chemicals or Chlorine based chemicals on your products as these will cause permanent damage.
SHOP OUR BATHROOM ACCESSORIES.